What Our Customers Say About Us..
---

"Excellent service: highly recommended, everything was done in a timely manner and we were constantly updated on the outcomes."
Mrs K, Stevenage
15 Mar 2021
---

"They were just brilliant through the whole process. I would recommend them any time."
Miss W, Hayes
03 Mar 2021
---

"Would definitely recommend, so helpful and patient and really explained everything clearly."
Mrs F, Liverpool
31 Jul 2020
---

"I came to Loans Engine after being let down by a previous broker. My case was complicated. I found Dan and Matt to be extremely professional and helpful and I would happily recommend them."
Ms F, St. Leonards-On-Sea
26 Feb 2021
---

"Good customer service."
Miss L, London
25 Feb 2021
---

"Outstanding Service and prompt approval."
Mr B, Romford
10 Jan 2021
---

"Very helpful and informative staff."
Mr M, Maidenhead
08 Jan 2021
---

"This was my first time working with The Loans Engine, I have been purchasing property for over 17 years and was recommended by my long term broker to the Loans Engine as I needed finance quickly on the property I have now completed on.
I worked with Luke & Victoria and can honestly say they were brilliant ! They communicated with me from the start to completion and turned it around with time to spare ! Great team and company .. I would have no hesitation in recommending them."
Mr R, London
13 Dec 2020
---

"Very helpful and patient team from start to finish, thanks again"
Mr H, Manchester
01 Dec 2020
---

"What can I say...amazing 5 star service is what you get. Very friendly, helpful and thoughtful. Always thinking about the customer. It doesn't matter how many times you call or message them, they are always lovely from start to finish. Absolutely brilliant service."
Miss P, Liverpool
26 Nov 2020
---

"Absolutely outstanding service, clear explanations of every step of the process, kept up to date all through the application, can't recommend highly enough!
Charlotte and Dan were so helpful and friendly. Definitely use again"
Mrs H, Dukinfield
26 Nov 2020
---

"Absolutely fantastic! Compassionate, friendly and dedicated staff."
Mr W, Exeter
20 Nov 2020
---

"Great professional service and always available to talk to, I would recommend them to anyone and will hopefully use them again"
Mr G, Upminster
19 Nov 2020
---

"Very professional service, regular updates of how the application was progressing. Very friendly and efficient."
Mr A, Watford
11 Nov 2020
---

"At every step everything was explained, there were no issues and we were very happy at the way everyone tried to help the process along."
Mr G, Sudbury
03 Nov 2020
---

"Very professional, Staff very helpful"
Mr P, Solihull
27 Sep 2020
---

"Extremely supportive and easy to communicate with. Always willing to help and go back to the lender and check details and progress on our behalf. Excellent customer service and I will quite miss speaking to my them now mortgage has completed!"
Mrs W, Rochford
22 Sep 2020
---

"The Loans Engine provided an efficient and helpful service from start to finish. I would have no problem recommending their services."
Mr F, London
22 Sep 2020
---

"5 star service. The process was very professional and clear. Highly recommend. Looking forward to working with them again."
Mr K, London
17 Sep 2020
---

"Very diligent, professional and friendly people. Thanks for your help."
Mr DP, Skipton
04 Sep 2020
---

"Daniel & Matt did a sterling job with (I imagine) not the easiest of cases! Very patient, communication was excellent and ultimately helped me get the finance I needed. Would highly recommend!"
Mr H, Orpington
02 Sep 2020
---

"Very helpful at every stage. Very good communication. Highly recommended."
Mr S, Warminster
27 Aug 2020
---

"Paul was extremely helpful, knowledgeable and approachable. He helped us out without judgement and was very proactive, keeping us well informed throughout the process, which was extremely quick and hassle free."
Miss C, Newbury
27 Aug 2020
---

"They was fantastic from start to finish and very efficient, I would definitely recommend them again."
Mrs B, Manchester
21 Aug 2020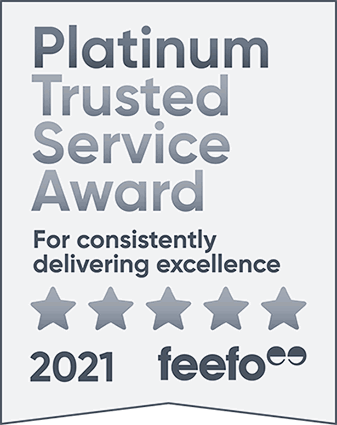 Got a question or want to speak to an advisor?
Have a look at our Secured Loans page for FAQs.
Call us FREE on or complete our 'Contact Us' form and we will call you back.