What Our Customers Say About Us..
---

"Very professional, Staff very helpful"
Mr P, Solihull
27 Sep 2020
---

"Extremely supportive and easy to communicate with. Always willing to help and go back to the lender and check details and progress on our behalf. Excellent customer service and I will quite miss speaking to my them now mortgage has completed!"
Mrs W, Rochford
22 Sep 2020
---

"The Loans Engine provided an efficient and helpful service from start to finish. I would have no problem recommending their services."
Mr F, London
22 Sep 2020
---

"5 star service. The process was very professional and clear. Highly recommend. Looking forward to working with them again."
Mr K, London
17 Sep 2020
---

"Very diligent, professional and friendly people. Thanks for your help."
Mr DP, Skipton
04 Sep 2020
---

"Daniel & Matt did a sterling job with (I imagine) not the easiest of cases! Very patient, communication was excellent and ultimately helped me get the finance I needed. Would highly recommend!"
Mr H, Orpington
02 Sep 2020
---

"Very helpful at every stage. Very good communication. Highly recommended."
Mr S, Warminster
27 Aug 2020
---

"Paul was extremely helpful, knowledgeable and approachable. He helped us out without judgement and was very proactive, keeping us well informed throughout the process, which was extremely quick and hassle free."
Miss C, Newbury
27 Aug 2020
---

"They was fantastic from start to finish and very efficient, I would definitely recommend them again."
Mrs B, Manchester
21 Aug 2020
---

"100% efficient, helpful, professional and determined. Luke was on the ball every time. We felt valued, cared for and important. Spoke to us with respect like they valued your business. Nothing was any trouble or a problem. When things were not quite right Luke was involved to help make it happen."
Mr LR, Dereham
14 Aug 2020
---

"Great service and prompt responses."
Mrs L, Braintree
02 Aug 2020
---

"They have been supportive during the course of the application process. They work pretty quickly on your application once it's submitted and take you to the second or third level if accepted, very quickly too."
Ms F, Dover
31 Jul 2020
---

"Excellent, both Lloyd and Matt were professional and friendly. Given the loan value, they never made me feel bad for being in situation of requiring second mortgage."
Miss D, Norwich
27 Jul 2020
---

"Excellent end to end service provided."
Mr O, Bolton
19 Jul 2020
---

"Charlotte made the application process quick and painless. She was always available to talk and provided more than enough support when required. I would definitely consider using this service again."
Mr D, Rossendale
26 Jun 2020
---

"At a time when it was extremely difficult to get any financial decisions from lenders (during the coronavirus pandemic) Holly (at the loans engine) persevered and found me a great deal. She worked so hard to get me the best deal. Very prompt, polite. Nothing negative to add."
Mrs M, St. Albans
17 Jun 2020
---

"Very good, very professional from start to finish"
Mr L, Bexleyheath
11 Jun 2020
---

"Excellent communication and really friendly staff who helped us every step of the way. Would definitely recommend."
Mrs S, Watford
29 May 2020
---

"Fantastic company, sorted us out with a loan we never thought we'd get. Always kept in contact and we're professional throughout. Good communication and always felt things weren't a bother. Thank you for changing our lives."
Mrs G, Darlington
29 Apr 2020
---

"The Loans Engine's service and patience has been top notch, we could not thank them enough, there truely is not enough words to describe how brilliant the team has been especially to the ones I have spoken to personally ( Matt ). I recommend this firm everyday of the week. They literally worked ever so hard from start to finish and kept us in the loop at every stage of the way.
We thank them very much."
Mr R, Bradford
22 Apr 2020
---

"Pleasure to work with despite the current social and economic difficulties. Always stayed in touch and kept us up to date"
Mr P, Abbots Langley
14 Apr 2020
---

"Excellent throughout the process. Quick, efficient, kept us informed, polite and very helpful."
Mrs B, Tamworth
14 Apr 2020
---

"The Loans Engine did absolutely everything well. Extremely professional at all times. I was kept up to date about my case daily without having to chase for answers. They were the perfect go between a civilian like me and a corporate bank.
Vikki, Steve and Luke were incredible at their job and the service was impeccable."
Mr N, London
31 Mar 2020
---

"Excellent service received from the Loans Engine, Richard and Matt were brilliant right the way through and the whole process has been completed quickly and really efficiently.
Thank you so much for your help. Much appreciated."
Mrs D, Bristol
30 Mar 2020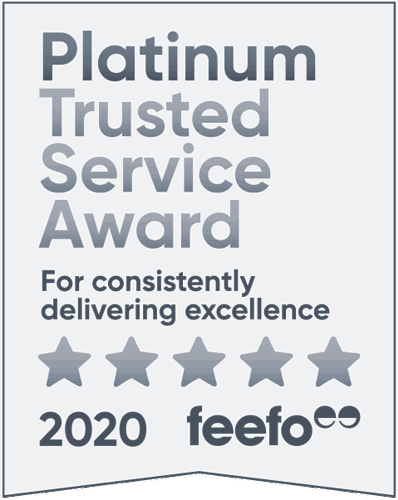 Got a question or want to speak to an advisor?
Have a look at our FAQs page.
Call us FREE on or complete our 'Contact Us' form and we will call you back.