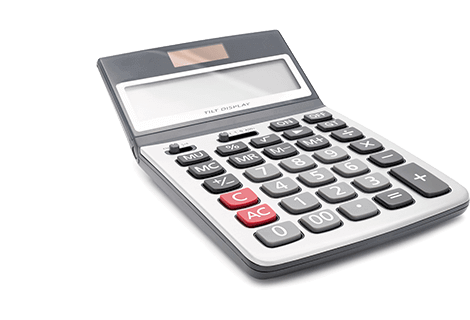 What is a debt consolidation loan?
Debt consolidation is where you merge all your current debts under one loan. It is achieved by taking out a new form of borrowing and using it to pay off your debts.
By doing this, it means that you will only need to make one monthly repayment, rather than multiple different payments. 
Bringing all your debts together can make it easier for you to manage your finances, as it means you don't need to keep track of lots of different outgoings. As a result of this, you may be less likely to miss repayments and get into further financial problems. 
Additionally, if you qualify for a lower interest rate it can reduce your overall monthly outgoings, meaning that you will have more money to spend on other things each month.
It's important to be aware that although there are lots of benefits to this solution, it may also extend the terms of the debt and increase the total amount you repay.
Currently, our team have helped over 100,000 customers get the financial solutions they need, so they are experienced at handling these situations.
What can a debt consolidation loan be used for?
Usually these loans are used to pay off debts that have high interest rates. However, they can be used for other types, even if the interest rates are lower. It is important to remember that the lower the interest rate of the credit being consolidated the more likely it will be that you will pay back more in interest compared to leaving the item of credit in place.
Some of the debts you can consolidate include:
Loans
Overdrafts
Credit cards
Overdue utility bills
One of the most common situations is credit card debt consolidation, as the interest rates on these products can be particularly high. Therefore, people look to consolidate to get a lower interest rate and reduce their monthly outgoings.
We have over 600 secured products available that can help with a wide range of circumstances, so we are likely to have a solution that meets your needs.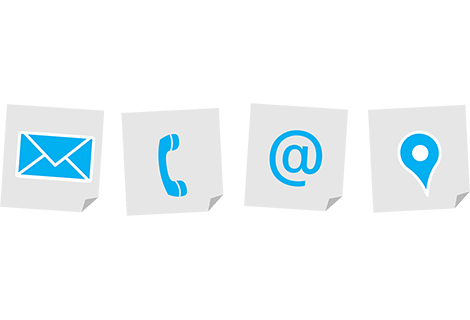 How do you apply for a debt consolidation loan?
We've simplified our application process to make it as easy and quick for you as possible. Simply follow our three key steps below:
Add up all the debts you plan to consolidate to determine how much you need to borrow.
Make an enquiry to our advisors by calling 0800 032 4646 (you will get straight through to an advisor). Or, complete our quick online form and we will call you.
Our experts will find you a product based on your brief, manage all communication with the lender and organise the final steps for you.
We understand that you may be eager to get started on your plans, so our advisors will keep in regular contact with you to give updates on the progress of your case. If any uncertainties arise we are here to support you. 
How do debt consolidation loans work?
Most loans operate in a similar way, where you take out a certain amount of money and agree to pay it back over a specific period of time. The same applies to loans which are being used to pay off debts.
However, there are different types of solutions you can get, which may cause fluctuations in qualifying criteria, loan sizes and repayment terms.
One solution that is particularly popular for consolidating debts is secured loans. This solution takes a property you own as security, which means it can be repossessed if you constantly fail to make repayments. Using a secured loan can be beneficial, as these lenders often specialise in debt consolidation loans and have more relaxed criteria than high street mortgage providers or unsecured lenders. This means you may have a better chance of being accepted.
Another solution you can get is a further advance, which is where you borrow extra money from your first mortgage supplier. This can be useful as you already have a relationship with them. However, some mortgage suppliers may be a bit hesitant about allowing you to borrow more for the purpose of consolidating debts. In addition, the repayment terms can be shorter, which may make it harder for you to reduce outgoings.
The final solution you may get is an unsecured loan, where you take out money but you don't need to use a property as security against the loan. These solutions are beneficial if you don't have a property to use as security. However, the interest rates can be higher and loan amounts and terms restricted, as the risk of lending to you is increased when an asset is not used as security.
Alternatively if you are experiencing financial difficulties and are struggling to make payments to your creditors, it may be possible to make arrangements with them, directly or through a debt charity, to reduce the amount you pay each month without having to secure the debt against your home. This may reduce the amount of interest you have to pay back, however, it is likely to have a negative effect on your credit rating and affect your ability to obtain finance in the future.
Each of the above solutions may have different qualifying criteria, loan sizes and repayment terms. Therefore, it is important to consider each option carefully to determine which product you should get.
Our experts have a range of secured debt consolidation loans available that could help you. We are more than happy to talk this through with you and help you understand your options.
Are debt consolidation loans a good idea?
Determining whether this solution is a good idea for you depends on your own circumstances.
There can be great benefits from using loans to pay off debt, which may include:
Gain better control of your finances – It's much easier for you to monitor and manage one monthly repayment over multiple. Therefore, you may find that you have much better control over your financial situation.
Can help to reduce monthly outgoings – As previously highlighted, if you get a lower interest rate and pay your loan back over a longer term your monthly repayments will decrease. Consequently, your total monthly outgoings will be reduced.
May lower your chance of missing repayments – Only having to remember one monthly repayment is much easier than keeping track of multiple. Therefore, consolidating debts may help you to keep on top of payments, which can positively impact your credit score.
Could help to speed up the process of paying off your debts - Consolidating debts can result in you paying less interest back, if you are consolidating credit with higher rates or longer terms to run. This could mean that you have more money spare each month. Due to this, you may be able to make larger contributions to your repayments each month, which may speed up the process of paying your loan back.
Although these benefits are great, there can also be risks to consolidation loans. It's important to be aware of these, to understand whether it is the right option for you and your plans. Some of the risks may include:
Could increase the total amount you repay – When you take out a loan you agree to a new repayment term, which could range from anywhere between 3 to 30 years. If you spread the repayments over a longer period your monthly payments will be lower, but you will accrue interest for longer. Consequently, this may increase the total amount you have to repay.
May have extra costs – Getting a new loan can involve fees, and so there may be extra costs involved. It's important to factor these costs in when you're deciding whether to get this solution.
Increase the risk of your property being repossessed  - Where the debt consolidation loan is secured against the property any further payment difficulties could result the lender repossessing the house, where as defaulting on unsecured credit is unlikely to lead to this.