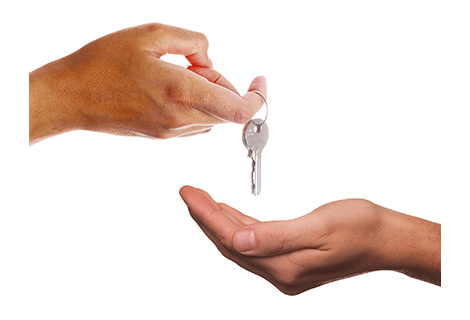 What is a first time buyer?
First time buyers are people who have never owned a residential property before. Therefore, if you have bought or inherited a residential property you will not fall into this category.  
If you've owned another non-residential property before, such as a commercial unit, you will still be classed as a first time buyer when you come to purchasing a home.
Although it can be challenging getting accepted, there are many different solutions available that can support you.  
We have a selection of specialist mortgage options available that can help customers with restricted circumstances, who are struggling to get approved with mainstream mortgage providers.
Our solutions range from £40,000 up to £1 million, with flexible repayment terms from 1 to 40 years. There are fixed, variable and interest only options available, meaning that we can find you the right deal for your needs.
How does getting a mortgage work if you're a first-time buyer?
When you're buying a property for the first time you will need to have a deposit saved, which lowers the financial risk to lenders. 
With a deposit you will be paying for a certain amount of the property upfront, which means that you'll only take out a mortgage on the portion of the house you haven't paid for yet.
Due to this, having a bigger deposit means you will need to borrow less money from your lender, which can help you get a better deal.
When the purchase has gone through and your deposit has been taken, you will then be required to make repayments on your mortgage each month until the term has finished.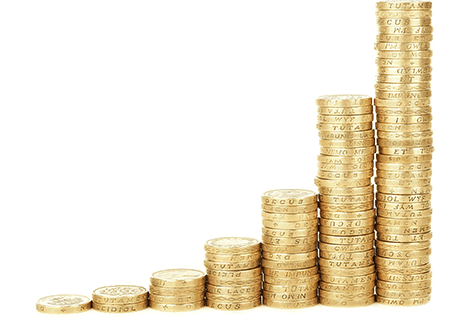 How much deposit do I need for a first time buyer mortgage?
Most lenders and banks require a minimum deposit of 5%-10% of the property's purchase price as a deposit. This means that if you were looking to buy a house worth £200,000, you would need a deposit of £10,000 - £20,000.
In addition to the deposit, you may need additional funds available to cover other costs associated with the purchase such as legal fees, valuation fees and stamp duty.
Getting a large deposit together can lower your monthly repayments and may open up better mortgage deals, so it's important to try and save up as much as you can.
How much can I borrow with a first time buyer mortgage?
Loan sizes are typically based upon your annual salary, but lenders may have different ways of assessing this.
The majority of lenders will let you borrow approximately 4.5 times your salary, which means that if you're on an annual salary of £30,000 you would be able to borrow £135,000.
There are some lenders who would let you borrow 5 times and in some cases even 6 times your annual salary. To access these types of lenders you would likely need to speak with a mortgage broker.
Lenders may also assess other factors relating to your personal situation, which may impact the amount of money you can borrow. For example, if you have a bad credit history lenders may be more hesitant about how much they lend to you.
If you have tricky circumstances (such as bad credit) that is making it difficult to get accepted with a high street lender, we can help! We have solutions that are designed to assist in more complex situations. 
What government buying schemes can help first time buyers?
Buying a home for the first time can be challenging, but you may find the process easier if you use one of the governments buying schemes.
The government introduced these schemes to support people who were looking to get on the property ladder for the first time. These schemes are:
Lifetime ISAs
With a Lifetime ISA, you can get help saving for a deposit. Essentially, you save money into a bank account and the government gives you an extra 25% bonus on top. This bonus is capped at £1,000 per tax year, so the maximum amount you can save in any tax year is £4,000. However some may let you save more than this, but it will not be eligible for the government bonus.
Help to Buy ISA
The help to buy ISA is another scheme you can use to help you save up for a deposit. With this scheme, you can put in a maximum of £200 every month, whereby you will receive a 25% bonus on top from the government. This scheme is however closed to new applicants, so unless you have an existing ISA open you will be unable to get this scheme.
Shared Ownership
Another one of the government's buying schemes is shared ownership, where you only buy a certain amount of the property. With this scheme, you essentially share ownership of the house with a landlord, so you will get a mortgage on part of the property and you'll pay rent on the remainder. If you're struggling to get on the property ladder this scheme can be really useful.
Right to Buy
If you're living in a council property, the right to buy government scheme could help you. This initiative works by giving people discounts on the price of the council property they are currently residing in. Discount sizes may vary depending on the house and how long you have been at the property.
We have a great range of lenders who can support customers that are looking to buy a home using these schemes. So if you'd like to understand your options call our friendly experts on 0800 032 4646 or email us to enquire.
How do I apply for first time mortgages?
The application process for our specialist mortgage products is very simple. Our three main steps below will guide you through the process:
➀
Contact our experts by calling 0800 032 4646 or send us an email to express your interest and enquire.
➁
We'll collect a few quick details from you, which will inform our product search and help us to match you with the best deal.
➂
Once we've found the right deal we'll call you and allow you to make the final decision on whether it's right for you.