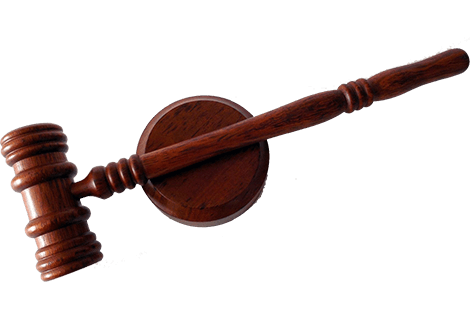 What is auction finance?
When you're buying a house at auction, it's important that you have a fast, flexible funding solution in place to help you complete the purchase. That's where auction finance comes in.
Put simply, it is essentially a bridging loan, which is a borrowing option that's used for short-term purposes. These loans allow you to get money quickly to help you with funding specific needs, and so they are perfect for auction purchases.
With this solution, a property that you own will be taken as security against the loan, giving lenders some financial reassurance in case you were to default on your exit strategy.
We have a selection of different solutions available that can assist in this situation. Our solutions range from £50k up to £50 million with terms up to 3 years, giving you plenty of flexibility to complete your purchase.
What properties could I buy with auction finance?
There are many different types of properties that are sold at auction, so the investment opportunities can be endless.
When you're using this finance option you aren't limited to a specific type of house, as they can be used for a range of properties.
Some of the properties you could buy include:
Residential houses – Often people buy residential properties that are not in a mortgageable condition yet and plan to renovate them. These properties are often sold at a much lower price, so if you have the money and resources to renovate them it can be very worthwhile.
Commercial – Business owners or people who are looking to start a business for the first time can secure commercial properties at auction. This could include pubs, restaurants, warehouses, office blocks and many more.
Semi-commercial – Properties which have both residential and commercial uses can also be purchased at auction. For example, a restaurant which has a set of flats above it could be bought.
Land – If you're a property developer who is looking to secure some land to build on, you can use this solution. It doesn't matter whether planning permission has been agreed yet or not, you can still purchase the land. However, it's important that the site is assessed first to make sure that planning permission is likely to be approved once purchased.
How do I apply for auction finance?
Applying for this solution is simple. Our easy, quick steps below will guide you through the process:
1. To start the process you will need to express your interest to our team by either calling 0800 032 3535 or by filling out our fast online enquiry form.
2. Using the information you've provided, our advisors will search our database to find a product that matches.
3. If you decide that the loan is right for you, we will proceed with the next steps of the process and sort your funds.
What are the benefits and disadvantages of buying a house at auction?
Purchasing properties at auction is a particularly popular option for a number of different reasons.
Here are some of the key benefits of buying property at auction:
It's a much faster process – Auction purchases are often known to complete as quickly as 28 days. Therefore, if you're buying a house at auction it can be much quicker compared to the conventional property purchasing process. If you want to get on the property ladder quickly, this could be worth looking into.
You can find some fantastic deals – House prices can be much cheaper at auction, so you could find a really great deal. However, it's important to be aware that many of these houses usually need renovation work to be done to them before they would be accepted for a mortgage.
Can see who else is bidding – Another benefit of buying a house at auction is that you can clearly see who you are competing with and what they are bidding. This means that there is much greater transparency in the process.
Although these are great positives, there are also some disadvantages that you should be aware of before you make any final decisions. These include:
There is the potential to be outbid – As with any house purchase, there is always the possibility that someone else will have a larger budget than you and therefore puts down more money. This could be particularly frustrating if you've paid for surveys to be conducted and also had solicitor fees.
Tight timescales – With auction purchases, you're working to a much tighter timescale. This means that you will have less time to go through any of the legal documents and organise surveys. Due to this, you may find the process to be a bit more pressured.
Need to have finance in place – When you're buying at auction, you will be expected to put down a deposit on the day that you win. Afterwards you will be given a set amount of time to pay the rest. This means that you need to have a financial solution in place.
What do I need to do before buying homes at auction?
Buying a property is a big cost, and so there are a few things you may want to consider before you start the process. This includes:
- Determine a budget – Before you make any decisions on what type of property to purchase it's crucial that you set a budget, as this will guide your bidding strategy and the type of houses you look into. It is important that you factor in any renovation costs that may be needed, so that you can have a clear idea of exactly how much you will be spending on the project.
- Research your options carefully first – It's important that you look into different properties, areas and auctions before you make any decisions. You need to think carefully about what type of property you want to get, the budget you have available and any other factors that could influence your decisions.
- Organise property viewings – Make sure you arrange visits to any properties that you're interested in buying. Check out the surrounding location properly and assess the property to make sure it is the right house to buy. It could also be worth taking someone with construction experience with you, as they may be able to indicate how much work would need to be carried out on the property.
- Get all the relevant legal documents – Ask for all the legal documents prior to buying the property and make sure you get a solicitor to look over these. The last thing you want is to get caught out with any extra costs.
Can I get approved for finance before the auction?
It's absolutely possible, and in fact we would always recommend, seeking out a decision in principle for finance before attending an action. That's not to say you must do this, but it certainly may help speed up the process.
Benefits if you apply for a loan before the auction:
You can get a far better understanding of the maximum amount you can borrow – which will help you decide on your maximum bid, and which properties to target;
This will give you a clearer picture of the costs associated with the bridging finance or refurbishment loan – which will impact the cost of purchasing and renovating the property;
You will be able to complete quicker, reducing the risk that you run out of time to get the bridging mortgage in place and complete the purchase.
What are your options if you do not apply for a mortgage before the auction:
Bridging finance can be very quick to complete, so as long as you get in touch with a bridging lender or finance broker quickly, and respond to their information requests in a timely fashion, it should be possible to raise the loan required.
You can also consider using your main residence or existing properties as collateral / a way of raising the funds to complete the purchase, for example a secured loan against your home, or a BTL secured loan – these can also complete very quickly if you have sufficient equity to raise the amount needed.