What is a self-employed mortgage?
Self-employed mortgages focus on helping people who own a business buy or remortgage a house. It doesn't matter if you don't own the entire business, you will still be classed as self-employed if you have a share of over 20% and it is your primary income stream.
It's often thought that getting a mortgage when you're not a salaried worker is really difficult, but it's actually much easier than you think.
The main thing lenders will want to understand in this situation is how much income you make and they will want to see proof of this. Therefore, so long as you can provide this information the process is quite simple.

We have a range of specialist lenders available who are experienced in handling cases with self-employed applicants. Therefore, we can support you whether you are looking to buy or remortgage.
Our solutions range from £10,000 up to £1m, with flexible repayment terms available. This means our options can be tailored to your specific needs, allowing you to achieve your property goals. 
Types of self-employed mortgages
There are different types of self-employment, which can include sole traders, contractors and limited companies.
Some of the areas we can specifically assist with include:
These products are designed to help people who are individually responsible for and own their business. In other words, the individual is essentially the business.
Getting a sole trader mortgage can be a bit complex with certain lenders, therefore it's important that you research your options carefully to make sure you locate a suitable lender.
We have a range of lenders that accept sole trader mortgage applications, and so we may have the right solution for you.
Mortgages for contractors
Contractor mortgages are focused on helping people who do not have a permanent job. Often referred to as day rate contractors, people in these circumstances usually have a fixed contractual period of work with a firm, say 6 months, then at the end of that contract seek out another 6-12 months with a new firm.
It tends to be the case that skills in sectors such as IT, developers, accountants, HR professionals and support functions are where interim roles are available.
These can often be lucrative contracts providing a strong level of income, however not all lenders are able to assist with day rate contractor mortgage enquiries. This is why the help of a broker can be crucial in finding a mortgage with this type of self-employment.
It doesn't matter whether the contracts are arranged via:
an umbrella company,
working through a wholly owned limited company;
a sole trader / contract in personal names.
There are solutions available for all of the situations above.  Our lenders are particularly flexible with their criteria and therefore have a range of mortgages for contractors available.
We will support you in whatever way we can, so if you'd like to understand your options call our team on 0800 032 4646.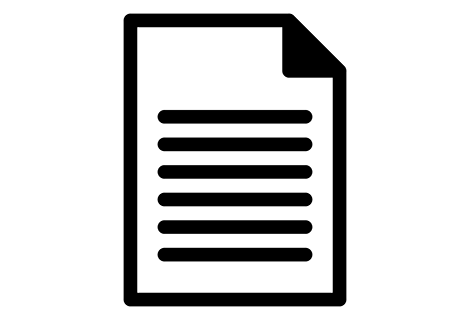 What might I need to provide to my lender for my mortgage application?
When you're applying for any type of finance, you will need to provide documentation in order to prove your income and identity to the lender.
If you're self-employed, there are a few extra documents you may need to provide.  This includes:
1 years trading/SA302s – This information will help lenders to verify the amount of income you are making, and so it is massively important. Most lenders will want to see your SA302s for the last two years. However, we have lenders on our panel who are more than happy to verify your income using just one years' documentation.
Statements – Bank statements will be used by lenders to see your income, monthly outgoings and spending habits. This will inform their decisions on whether they should let you borrow and how much they should lend to you.
Identification – Lenders will need to see either your passport or driving licence to verify your identify.
Limited company accounts – If you are a part or full owner of a limited company, you may need to provide the accounts. If it is your primary source of income, most lenders will review the profit and loss account of your business when deciding whether to approve you for a mortgage.
Accountant's certificate – Your accountants may be asked to provide an accountants certificate. This usually confirms the level of turnover, profits and assets in a business from previous trading periods, and a forecast for the current year. This can be helpful as some lenders will be pragmatic and consider your current year's trading as part of your application, which could improve your chances.
How do you apply for a self-employed mortgage?
The process to apply is the same with other mortgage products, and so it's really easy to do.
Here are the main steps:
Phone our professionals on 0800 032 4646 or email us to show you're interested in applying. Our friendly team will take a few quick details from you, so we find you the right product.
We will search our entire database to find a solution that meets your brief.
Decision time! You decide if you want to proceed with the loan or not. If you do, our advisors will take the reins and get your funds to you as quickly as possible.
How could I improve my chances of getting accepted for a self-employed mortgage?
It can be scary applying for a mortgage, so you may be interested in finding out some ways to boost your chance of success.
Below are some key things you could do to increase your chances:
Get your accounts updated and organised – Lenders will want to see proof of your income, and so it's a good idea to get your accounts ready. Organising these could help make the process much simpler and prevent delays.
Be prepared to discuss any income fluctuations – Your lender may be curious if you have lots of fluctuations in your income, as it could signal that it is not particularly stable. Therefore, it's worth getting prepared to provide them with an explanation, so you can ease any worries.
Build a good credit history – As with any finance application, the most important thing you can do to boost your chances is by building a good credit history. This shows lenders that you're a more reliable borrower and therefore increases the likelihood that they will lend to you.
Focus on saving up a big deposit - Having a large deposit can really reduce the financial risks to lenders, and so they are more likely to accept you if you are able to do this. It's therefore important that you try to focus on saving up a big deposit.