Looking for a mortgage or any other financial solution can be difficult, particularly when there's lots of jargon you don't understand.
Sometimes you may just want all the hard work to be taken off your hands. Well, that's a lot easier to achieve than you might think.
In this blog, we'll be talking about the role that mortgage brokers play and what you should consider when you're picking one…
What is the role of a mortgage broker?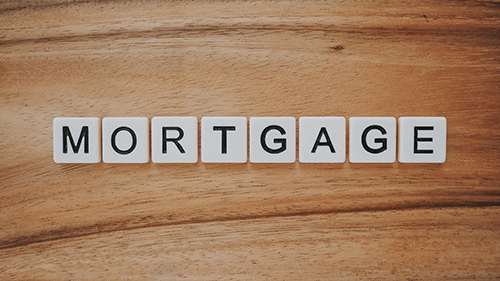 A mortgage broker is there to help you look and apply for a funding solution.
In other words, they essentially take on all the work that's associated with applying for finance, giving you the freedom to spend your time elsewhere.
They can help with a wide range of solutions which may include: residential mortgages, secured loans, bridging loans, commercial mortgages, buy to let mortgages and development finance.
Why might you need to use one?
Going with a broker can save a huge amount of time, as they know which lenders would approve your application and are aware of how to boost your chances of success.
To add to this, they have access to a much wider range of products, and so they may be able to get you a better deal than if you went directly.
Another benefit of using a broker is that they have a wealth of knowledge about the industry, which means that not only can the process be quicker but you may find a more suitable product.
Many people therefore choose to use them when they have little experience of the industry, to make sure that they find the right products.
However, some people simply use them from a time-saving perspective. If you have a particularly busy working life it can be tricky finding the time to spend on this task, and so using a broker can completely remove that problem.
Things to look out for when choosing a mortgage broker
When you're selecting a broker there are a few key things you should look into before making any final decisions.
Some of these might include:
Reviews
One of the most important things you should look into before you make any decisions is the company reviews. If lots of people have had poor experiences it could signal that you may get the same treatment. This could completely contradict all the benefits of using them in the first place.
Equally, if a company has lots of glowing reviews it indicates that they could be trustworthy and provide a good service. Consequently, it may be worth reaching out to them and seeing if they can help you.
Fees and charges
Each broker may charge different fees for their services, so it's important that you compare these and determine which matches your budget.
If you don't research your options carefully, you could end up paying a much larger amount of money than you wanted to.
Timeline
Another factor that is worth considering is your timeline, as you want to make sure that the broker you choose can deliver results in the timescale that you're working towards.
For example, if you need funds quickly to make sure you don't miss out on a great opportunity, there's no use going with a broker who can take a month or longer to complete your application.
Having an open and honest conversation with a few different companies could help you understand what the most appropriate option for you is.
Availability
It's also important to look into their opening hours and see when you would be able to reach them.
If your availability is limited to the weekends, then you want to find a broker who can work with this arrangement. Otherwise you may find it difficult to keep in contact with them, which could make the experience more stressful and worrying for you.
Service
Finally, it could be worth looking into the different services they provide. It may be that you would prefer to work with your broker over the phone or online, rather than having to meet up with them.
Some brokers may carry out their services remotely, whereas others may not. Therefore, it's worth researching this beforehand and seeing if there is a solution that works best for you.
Conclusion
To sum up, using a mortgage broker to help you get borrowing solutions can be really valuable, and therefore it is worth considering if you're in this position. However, it's important that you assess a few different things first (as highlighted above) to make sure you locate the right broker for you.