What is a refurbishment mortgage?
A refurbishment mortgage is a type of borrowing solution that helps you cover the costs of property refurbishments.  
These solutions can be used on properties that you're planning to rent out or if you're wanting to sell it on to another person for a profit.
It doesn't matter whether the works are light or heavy, there are solutions available for both types.
We have a number of different lenders available who are able to support you if you're looking into property refurbishments.
Our options have a variety of interest rates, flexible repayment terms and features, so it is highly possible that we have a solution that fits your needs.  
How do refurbishment mortgages work?
Essentially, these solutions are bridging loans. A bridging loan is a short-term borrowing option that can help you fund different plans until you have organised a longer term finance option.
With a short-term borrowing solution like this, you will not make any monthly repayments. Instead, you will be required to pay the loan in full when the term comes to an end.
For example, if you have taken out a loan for 12 months, you will be expected to repay the full amount at the end of that period. Due to this, it is vitally important that you have a clear exit plan in place to repay the loan. This could be taking out additional finance, remortaging or selling your property.
Over the years we have helped many people access refurbishment bridging loans, so our team is experienced in handling these types of cases. Our experts are therefore equipped with the skills and knowledge to assist with your enquiry.
What are the different types of refurbishment mortgages?
There are different types of refurbishments you may carry out on your property. Projects can fall under two main categories known as light or heavy, which are distinguished by their size and costs.
Light refurbishments–As the name suggests, these are projects which are typically smaller scale and will therefore cost less money. Lenders will consider a refurbishment to be light if it costs lower than 15% of the house's value. Usually, these projects are non-structural changes which might include: painting, replacing windows, rewiring and other low cost cosmetic upgrades.  If you're thinking about engaging in these types of projects, you would need to look into light refurbishment mortgages.
Heavy refurbishments– Projects that are larger in size and cost more than 15% of the property's value are classified as heavy refurbishments. These are usually projects that involve structural changes and therefore may need planning permission, such as an extension. If you're interested in making large structural changes to your property, you may need to consider getting a heavy refurbishment mortgage.
Our experts can assist with both types of property projects, so they can give you the support you need regardless of the size of your plans.
Are refurbishment loans hard to get?
Generally speaking, it isn't difficult to get one of these loans. There are many different products in the market, which means there is likely to be a solution that fits your circumstances. 
However, if you have any complex circumstances such as bad credit, it can be more challenging to get accepted. This is because it signals to lenders that you've struggled with your finances in the past and therefore you may have a greater chance of defaulting on future loans.
In addition, if you have no prior refurbishment experience, you may find it harder to get approved for these solutions. Having previous experience shows lenders that you've completed property projects before and therefore are more likely to finish the works. Due to this, if you have no experience lenders may be a bit more hesitant about letting you borrow, as they have no solid proof that you will finish the project and be able to repay the loan. Despite this, it is still entirely possible to get accepted with no experience.
Another factor that can make it difficult to get accepted is if you don't have a clear repayment plan ready. Most lenders will not approve your application without seeing your repayment strategy, as otherwise they have no assurances that you will repay the amount borrowed.
One of the best ways to understand what options are available to you is by speaking with a mortgage broker, as they can give you a good steer on which products are right for you.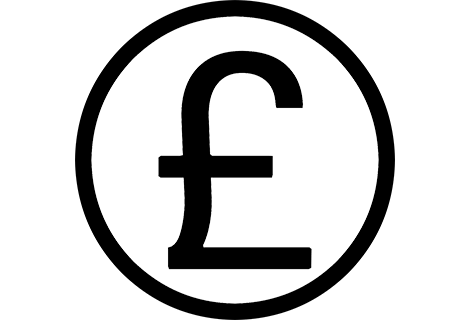 How much can I borrow with a refurbishment loan?
Loan sizes can vary from lender to lender, so it does partly depend on the provider you go with.
When determining how much to let you borrow, lenders may assess a few different factors. One of these is the predicted value of the property after the works have finished. This is because many people's exit strategy is by remortgaging or selling their property and using the proceeds to repay the loan. The estimated value of the property can therefore inform lenders on how much you would be able to repay, and so it is a crucial factor when determining a suitable loan size.
Lenders always want to make sure that you can comfortably repay the amount you borrowed, and so they will assess these factors carefully. It's therefore important that you work with your lender and provide them with any documents they may need, to help inform their decision making.
What is a title split?
A title split is where you separate the deeds of a property. This means that it will be split into different properties, rather than being one single building.
Many people look into this strategy to enhance the number of properties in their portfolio, in order to increase their return on investment.
Another reason why title splitting may be used is if a person has a section of land on their property that they would like to sell or transfer over to another individual. 
Title splits and refurbishments can be related, as you may find yourself in a situation where you have bought a house that you want to refurbish and split the title deeds of it at a similar time.
Our experts can assist with any of your title splitting and refurbishment needs. We have a range of lenders who are more than happy to help in these situations.