Home renovations: Can it increase your property value?
Undergoing home renovations may seem like a large expense at first, but the returns gained from investing in your property can be substantial.
Certain improvements are believed to significantly enhance your home's value, meaning that you may get a higher price for your home, if you choose to sell in the future. Assuming the cost of the project is less than the expected increase in property value then home improvements can indeed add value in the form of equity in the property and be profitable.
Even more importantly, undertaking home improvements can make your living space a more comfortable environment to live in.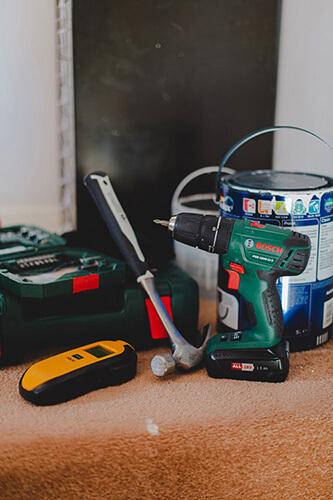 It is therefore useful to know what types of renovation may increase your property value and how these could be financed. If the intention is to carryout renovations with the aim of making a profit on the sale of the property, it is important before carrying out the work, to check with a local survey or estate agent who can tell you how much value your planned renovation may add.
Types of home improvements
A huge range of home renovations can be undertaken, all of which have a different impact on the overall value of your property.
Here are a variety of home improvement projects you may be able to undertake, that could have a positive effect on your home's value.  
Cellar conversions
Converting a cellar into an additional room is believed to enhance your property value by approximately 30 percent, according to property price advice.
Furthermore, it gives individuals a larger quantity of living space to enjoy.
Common cellar conversions have included but are not limited to: game rooms, offices, guest rooms, cinemas, personal gyms and storage spaces.
Converting your cellar may give you the opportunity to free rooms in the upstairs area of your house, enabling you to make further changes.
Although, it can be an expensive conversion to undertake, if you ensure that the amount you spend does not equate to more than the additional value added to your house, then it could be a profitable move.
Garage conversions
Another popular renovation many individuals undergo is garage conversions, which may be useful if this space is currently unoccupied.
Property price advice suggests that garage conversions can increase your property value by 15 percent, but this will be dependent on the type of renovation conducted.
Similar to cellar conversions, garages are often converted into additional rooms such as gyms, cinemas, game rooms, offices and guest rooms.
Loft conversions
Loft conversions are also frequently employed to increase the living space and value of a property.
Many loft conversions undertaken have included adding an extra bedroom, as the secluded nature of these spaces makes it ideal for a master suite.
Undertaking a loft conversion is considered to boost the value of your property by up to 15 percent, as highlighted by property price advice.
Although, this again depends on the type of home improvement completed.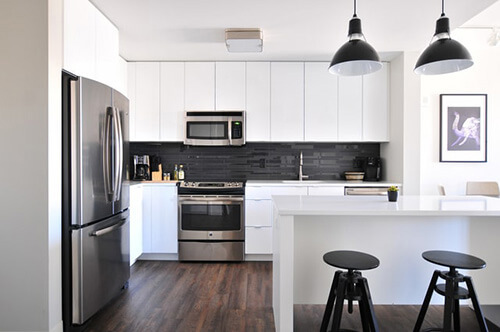 Kitchen extensions
Kitchens are a pivotal room within any property, and so many individuals seek to improve this space by undertaking extensions.
A kitchen extension can greatly improve the layout and space available, whilst also adding extra value to your home.
However, if you want to undertake a kitchen extension, you may require planning permission first.
It is therefore important for you to carefully conduct your research and obtain permission, prior to making any borrowing plans.
Conservatories
Adding a conservatory to your property is an additional way to boost the value of your home by an estimated 10 percent, according to research.
Conservatories give individuals extra space, whilst allowing them to be closer to their gardens and nature.
Home renovations of this type are therefore particularly popular throughout the summer months.
Alternatively, some people prefer to add a sunroom with a solid roof, to mitigate extremes in temperature and make year-round use of the space.
Converting a house to flats
Many individuals purchase properties with the aim of transforming it into flats, enabling them to explore a new business opportunity.
Converting a house into flats can be a profitable business move that is estimated to add about 30 percent to the overall property value.
However, it can be an expensive conversion to undertake, and you will be required to obtain planning permission first.
Driveways
If your property does not have a garage, then adding a driveway could be a beneficial way to improve your home.
Adding parking spaces can increase the appeal of your property, as many buyers value having a designated area to park.
This is particularly important if the on-road parking surrounding your house is limited, and so it could be a worthwhile improvement to consider.
If your property hasn't previously had a driveway, you may need to get the kerb dropped. You will need to contact your local council about this, who may have pre-approved contractors licensed to do the work.
Bathroom updates
Bathroom improvements can be a positive way to update your home and may add further value to your property.
However, if you have to make changes such as moving the soil stack, or other significant plumbing changes, it is worth calculating cost versus reward. 
Financing home improvements
Home renovations can be funded in a variety of different ways, but the appropriate borrowing option depends on the scale and cost of the project being undertaken.
Secured loans
One method that can be used to finance these improvements is via a secured loan, also known as a second charge mortgage or homeowner loan.
Secured loans allow individuals to borrow a set amount of money, by securing their borrowing against their property.
Therefore, in order to be eligible for a secured loan, you must be a homeowner.
By securing a loan against your property, if you repeatedly default on your monthly repayments and are unable to repay by any means, your lender has the legal right to repossess it.
Due to this, it is important for you to carefully consider your options and seek professional help if you are unsure on what you could afford.
Secured loans vary in size, but are typically within the range of £20,000 and £500,000, and so they could help to fund a variety of home renovation projects.  
With a secured loan, the amount you can borrow depends on the lenders assessment of its affordability, when assessing your finances.
To assess the amount you can borrow, lenders will consider a variety of different factors related to your personal circumstances. These include:
Credit history
Available equity in your property
Personal income
Unsecured loans
An alternative method that can be used to fund home renovations is an unsecured loan, which do not require a property as security.
Unsecured loans take the form of credit cards and personal loans. With this type of loan, lenders will base their borrowing decision on your credit score.
Due to the higher risk associated with unsecured loans, lenders will often not allow a substantial amount of money to be borrowed.
Therefore, an unsecured loan may be more suitable for lower cost home improvement projects.
Overall, a variety of different borrowing methods can be utilized to finance home renovations, meaning that a range of options are available to you. However, before applying for either type of loan, it is important that you consider your personal situation first.
Think carefully before securing other debts against your home. Your home may be repossessed if you do not keep up repayments on a mortgage or any other debt secured on it.