Coming to the end of your fixed rate mortgage product and wondering what to do next? Or, maybe you just want to see if you could get a better deal than your current mortgage. Well, we've got you covered.
This guide will help you understand everything you need to know about remortgaging your property, so you can make the best decisions for you and your needs.
What is remortgaging?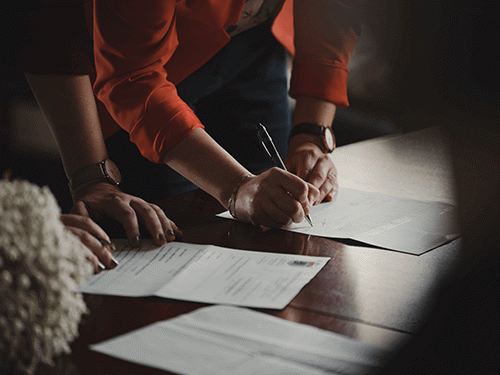 A remortgage is where you change the mortgage product secured on your current house to a different mortgage product. Essentially, you switch to another lender, which means that your monthly repayments may change, either due to having a higher / lower rate or shorter / longer repayment terms.
Usually, it is undertaken to get a better deal, but it can also be used to release money from your house in order to fund other plans.
When is the right time to remortgage?
There's not necessarily a 'right time', instead your decisions should be guided by your own personal circumstances.
If your fixed rate mortgage product is coming to an end, then it would be a good time to have a look at other deals in the market and see if there is anything that suits your needs better. But, you don't have to wait until your current deal ends to shop around and see what's out there. Instead, you can do it at any time you want. However, it's important that you check whether you will incur any early repayment charges from ending your mortgage product earlier than agreed.
Who to talk to about getting a remortgage?
If you are happy with the deal being offered by your existing mortgage provider then you can arrange a new deal or product transfer with them. However, deals offered to existing customers are often not as attractive as those offered to new customers and so it can pay to shop around for the best deal.
Looking into remortgaging may feel like a big step, and so you may want to get an idea of the sorts of deals there are online or get advice from a professional first. Any mortgage advisor will be able to help you find a new deal and give you advice on which product best suits your needs and circumstances. As well as taking some of the work load off your shoulders, a mortgage advisor will ensure that the necessary steps are taken and therefore boost your chance of success.
If you have any complex circumstances, such as a poor credit profile or non-standard types of income it can be useful to consult a specialist mortgage broker who will be able to understand your specific situation better. These experts manage cases that can't be placed with high street lenders on a regular basis, and so they know which lenders you are likely to be successful with.
Dos and Don'ts to remortgaging
DO take your time
Mortgages are a big financial move, and so it's important that you take your time when you're thinking about changing your product. If you don't research your options carefully and take time to reflect, then you could end up moving to a product that is more expensive than your previous one. So, although you may be eager to get it sorted quickly, always make sure you take a good amount of time to think things through.
DON'T settle for the first product you see
With so many options available you may find that you're a bit swamped with choice. This can feel scary and may make you inclined to settle for the first product you see. Although this can be tempting, it's really important that you look into different products, as you may find other options that are more suitable for your needs.
DO get things organised in advance
Getting all the important documents you will need ready in advance can really help to prevent delays with the process. As a result of this, you may move on to a new mortgage product more quickly.
DON'T make guesses on important details
When remortgaging your property you will need to provide lenders with some key information such as house value and income. Lenders will use these details to make sure they offer you the right product. Due to this, it is important that when applying for a new product you don't guess what these details are. If you do you may find that when lenders have the right information they may not offer you the product you were hoping for. So, if you want to prevent delays in your application and get offered the right product, then it's important that you give the most accurate information you can.
DO speak to a qualified advisor if you're unsure
Applying for any type of finance can feel intimidating, particularly if you're unsure on what the terminology means. Therefore, it's important that you speak to a qualified mortgage advisor or specialist mortgage advisor if you're unsure at any point. These advisors will be able to help you understand the different products and whether they are suitable for you, and make sure that you apply for the right thing.
Conclusion
To summarise, remortgaging could allow you to move on to a better deal and therefore help you to make some good savings each month. However, it is a big step for anyone to take, and so it is really important that you consider your options carefully before you decide on a product. If at any point you are uncertain, then speaking with a qualified mortgage advisor could help to make sure you make the right decision.
THINK CAREFULLY BEFORE SECURING OTHER DEBTS AGAINST YOUR HOME. YOUR HOME MAY BE REPOSSESSED IF YOU DO NOT KEEP UP REPAYMENTS ON A MORTGAGE OR ANY OTHER DEBT SECURED ON IT.