What is a buy to let mortgage first time buyer?
Put simply, these solutions allow you to purchase your first house, which you will use for renting out to tenants. Therefore, they enable you to get on the property ladder in an alternative way, so they are extremely valuable financial solutions. 
Often people think you need lots of landlord experience or that you should own a residential property in order to get a rental house, but this is not the case. There are some specialist lenders who are more than happy to provide financial solutions to you, even though you have little or no property ownership experience at all – although they can be harder to track down which is where a buy to let broker like us can help.
Although there are options available, the criteria may be a bit stricter as lenders may perceive you to be a higher financial risk. This may mean you need to get a larger deposit together or you may not get the most competitive product.
Despite this, you are still able to get the funding you need to achieve your investment goals.
We have access to a range of capital repayment and interest only mortgage products for first time buyers and first time landlords.
Our team sources products from lenders who take a more flexible approach, so you may have a better chance of getting accepted with us compared to high street providers.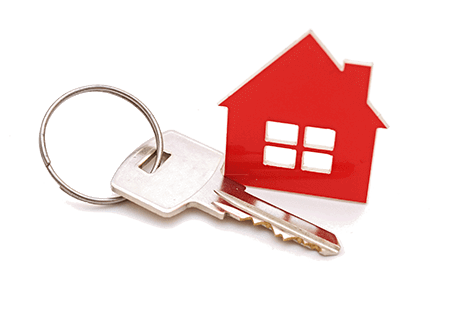 Why do first time buyers invest in property?
Investing in properties can be a really valuable way to generate some extra income, and so many people choose to buy them for this purpose. In doing so, it can help you create a bigger savings pot for when you're ready to buy your own house.
Another reason people look to these investments is so they can get on the property ladder. Often, people can find themselves in situations where they can't afford a residential property in their area. Due to this, many people may look into getting rental houses in other cheaper locations, so they can start gaining some property experience.
Regardless of the reason, we can help you get a mortgage product for one of these properties, allowing you to achieve your goals.
What are the different property types you could get?
There are a range of different types of properties you can get, and so the investment opportunities can be endless.
This includes:
Holiday lets – Properties which are rented out to other people for holiday purposes.
Standard houses and flats – A traditional house or flat
Houses of multiple occupancy (HMOs) - Houses which are rented out to a group of at least 3 or more unrelated tenants.
Multi-unit freehold blocks (MUFBs) – Self-contained accommodation which is held under a single title.
Our experts can assist with each of the property types above, meaning that you can get the solutions you need to fund your plans.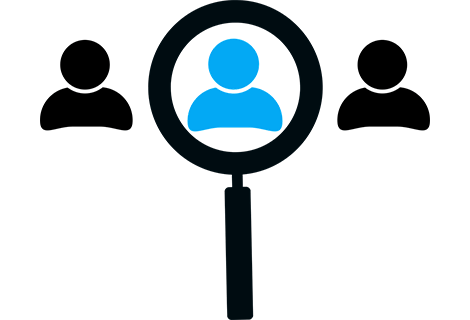 Which lenders offer buy to let mortgages to first time buyers?
The risks of lending to a first time buyer can be greater, as they have no experience to show providers that they're a reliable borrower. Therefore, the number of lenders available may be a bit more limited.
Despite this, there are still lenders who can assist in these circumstances. It may be worth speaking to a broker to understand what the options are, as they will have an in-depth understanding of which lenders are available.
Our team have access to a diverse range of lenders who all have products which are suitable for first time buyers and first time landlords.  Therefore, we are likely to have a solution that fits your needs.
Additionally, we also have buy to let solutions available that suit experienced landlords who are looking to expand their existing property portfolio.
What documents might I need to provide to lenders?
With any mortgage application you will need to supply documents in order to verify your identify and the amount of income you make.

Documents that may be needed therefore include:
Passport – Used to verify your identify
Banking statements – Usually lenders like to get the last 3 months' worth of bank statements to assess your monthly spending habits and income.
Payslips – Lenders will use this information to check your income is at the level you say. This will help to inform their decision-making on how much they should let you borrow.
What should I be aware of as a first time landlord?
Renting out a property for the first time can be daunting, particularly if you don't know what to expect.
Here's some key things you should be aware of as a first time landlord:
Maintenance
It's important to be aware that there are costs involved with maintaining a rental property. Therefore you need to make sure that you would be able to afford these, otherwise you could run into problems with your tenants.
Letting agents
If you're renting out a property for the first time, it may be worth using a letting agent to help you with locating potential tenants and ensuring that your rent is collected on time. Using a letting agent will however involve fees and so it's worth factoring these in.
Void periods
There can be times when your rental property is completely vacant, so you will not be making any income. In this situation, it's important that you have back-up funds to make sure you can still meet your mortgage payments.
How to get a first time buyer buy to let?
Getting a buy to let mortgage for the first time can be easier than you might think.  Follow our steps below and see for yourself:
Contact our experienced advisors to make an enquiry by calling them on 0800 032 3535 or by sending us an email.
We will search our range of products to find the most suitable and affordable solution for you.
The choice is yours, you decide if the product is right for you and your plans. If it is, our advisors will take you through the next steps of the process, so you can get your funds.