Becoming a landlord for the first time can be scary, as it is a big responsibility to take on.
There are a range of different things you will need to consider and be aware of before you make the commitment.
In this blog, we'll highlight the key things you need to consider as a first time landlord, so you can transition into the role comfortably.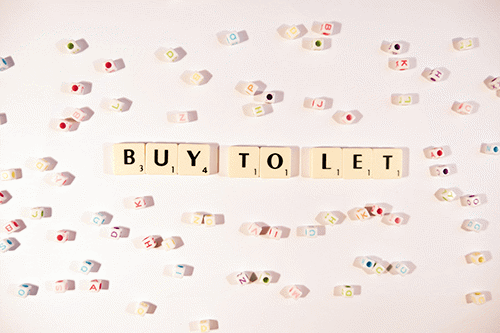 Consider location carefully
The first thing you need to consider when getting on the buy to let market is the property location. Some locations are more expensive than others, so your costs may be higher in these regions.  However, this does mean that you might be able to charge a higher amount of rent.
If you're looking to minimize costs as much as possible, it would be worth looking into more inexpensive locations.   
Another factor to consider is how close you would like to be to the property. This decision may depend on whether you choose to hire a letting agent or if you'll be maintaining the property yourself. You may want to live closer to the property if you're going to take responsibility for maintaining the property yourself. 
Determine what type of tenant you want to target
It's important that you consider what type of tenant you would like to target, as this can greatly impact your application. For example if you want to target students you may need to get a HMO (house of multiple occupancy) mortgage, rather than a traditional buy to let mortgage.
There are lots of different tenants you could target including students, families or professionals. So, you may want to think carefully about the type of tenant and property you would like to get before you proceed with your application.
Think about getting a letting agent
Having a rental property can be a lot of work, particularly if you have another full-time job on the side. It's therefore worth considering employing a letting agent who can help you with marketing and maintaining the property and assist with collecting rental payments.
Getting a letting agent can really help you save some valuable time and may even enhance the service your tenants receive.  
Pricing
Determining how much you want to charge tenants to rent out your property each month is vitally important.
You want to make sure that you're getting a positive return on your investment, so you need to ensure you're charging tenants enough rent to cover your costs and more on top to make a profit.
Inventory
When you rent out a property you can decide whether to let it out to your tenants in a furnished or unfurnished condition. In both cases it's vital that you make an inventory list, so that you and your tenants are fully aware of what items came with the property. This will help to ensure that the tenants are aware of how the property should be returned when they leave. If the full inventory is not returned, you will be able to deduct some money from the tenant's deposit. 
Be compliant with all health and safety regulations
There are a range of different health and safety regulations your property will need to fulfill before it is suitable for a tenant to live in. This includes:
Smoke detectors - All floors within the house must have at least one smoke alarm
Carbon monoxide detector – These must be available if gas appliances are present
Water -Water supply must be functioning correctly
Electrical devices – These must have been tested and must meet safety requirements
Gas – Any gas appliances in the property must have been tested and a safety certificate must be provided
Conclusion
In summary, there are lots of different things you need to consider as a first time landlord. It's important that you think these things through carefully to ensure you have the best chance of success. Some of the considerations outlined above can give you a good starting point. 
THINK CAREFULLY BEFORE SECURING OTHER DEBTS AGAINST YOUR HOME. YOUR HOME MAY BE REPOSSESSED IF YOU DO NOT KEEP UP REPAYMENTS ON A MORTGAGE OR ANY OTHER DEBT SECURED ON IT.