Over the last few years, the UK staycation market has become more popular due to the pandemic halting travel overseas.
As a result of this, there has been a large rise in demand for UK holiday homes. Many people have therefore started to consider investing in this area, in a bid to increase their income streams.
However, are holiday lets actually worth it? In this blog, we'll break it all down, helping you to see whether it's a good investment opportunity for you or not.
What is a holiday let?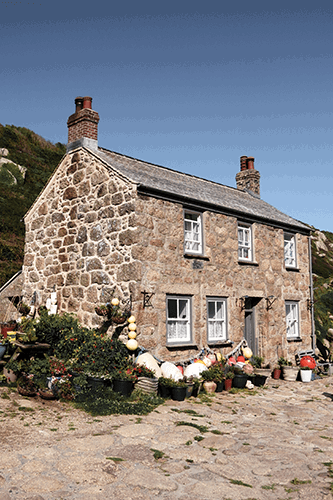 As the name indicates, these are properties which you can rent out to people for holiday purposes. In other words, you are not able to rent them out to people on a long term basis.
Although similar to buy to let properties, they do differ in terms of their criteria and letting length. It is therefore important to understand both, in order to determine which products may be suitable for your plans.
Are they profitable investments?
Generally speaking, holiday lets can be hugely profitable if they are managed correctly. Some people don't even need to have other jobs alongside, as they have had such a large amount of success. Therefore, they can definitely be worthwhile investment opportunities.
However, it's important to remember that it requires both time and money to set up a successful business, and so you need to be committed to the venture in order for it to work. In other words, you can't just get a holiday let and expect it to do all the work for you.
How can I get help to fund the purchase of a holiday let?
There are a wide range of different products available that can help you, which can be accessed either by going directly to a lender or through speaking with a qualified mortgage broker.
If you're new to the industry, it could be worth speaking to a broker as they have access to a diverse range of lenders and have a clear understanding of their criteria. As a result of this, they will know which lenders are likely to accept you and which ones you should steer clear of.
Benefits of having a holiday let
Friends, family or you can use it- One of the many great advantages is that the property is yours to use, so if family, friends or even you wanted a holiday you have a place to use whenever you please. This can give you a great level of flexibility and help to make sure that you take some time off to relax every year.
Potentially higher returns compared to buy to lets- The returns you can gain can be much greater than traditional buy to let properties. This is because the weekly fees you charge can be much higher and it can be varied depending on when demand is higher. With a buy to let property however, the rental income is static and so the earning potential is fixed at that level.
May be able to give up your day job or go part-time – If you become successful at holiday letting you may be able to go part-time at your other job or even run the business as your full-time occupation. In doing so, you can become your own boss which can carry huge benefits in itself.
Disadvantages of owning a holiday let
Income may vary depending on the season- Usually, most people look to go on trips within the summer seasons when the weather is warmer. Due to this, demand for holiday lets is greater within these seasons and less so in the winter months. This may mean that the income you generate may vary depending on what season it is. Although this may not be major cause for concern, there could be issues if you are reliant on this income for your day to day living.
Requires time and money-All business require investment and time in order to grow and be successful, and so the same applies to having a holiday let. There are lots of costs that will be involved including the purchase of the property and furniture, paying for running costs and other maintenance expenses. In addition, you will need to spend time promoting your business and maintaining the property by cleaning and fixing items (unless you are able to employ people to do this for you).
Conclusion
In summary, holiday let's can be extremely profitable ventures and therefore are definitely worthwhile investments to consider. However, it is important that you consider all the costs that will be involved first and determine whether it is feasible for you from both a money and time perspective.