Looking into buying a house, but you've got some bad marks on your credit record? Don't worry, this is actually a lot more common than you might think.
Although having bad credit can seem like the end of the road when it comes to getting a mortgage, there are still a number of options available to you.
Here we'll answer some key questions you might have about the process and give you some tips on how to boost your chances of success.
Is it possible to get a mortgage with bad credit?
In short, yes. It is absolutely possible, but there may be less choice and the process can be more complicated.
High street lenders can be a bit hesitant when dealing with situations surrounding bad credit. Therefore, you may find that you can't get approved with a provider from the high street. Instead, you may need to speak with a provider who specialises in bad credit mortgage applications.
A specialist mortgage advisor can talk you through the process and help you to understand what options are open to you. They will also be able to direct you to lenders who are able to help with your specific situation.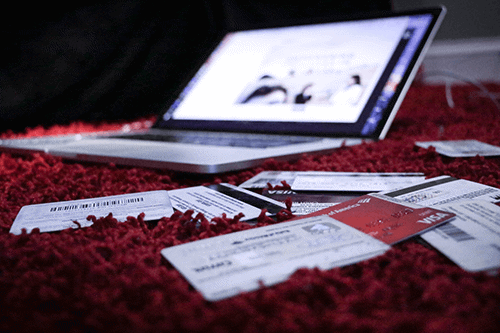 Why does bad credit affect the mortgage process?
Lenders want to make sure that they're going to receive their loan repayments. So, if you've struggled with your finances in the past, it suggests that you might default on future loans.
This increases the risk to lenders, which is why they may be reluctant to offer you a product or may raise their interest rates.
Who can I speak to if I've been rejected?
It can be a deflating experience if your mortgage application gets declined. But, it shouldn't be cause for worry as there's lots of alternative options available.
Speaking with a specialist mortgage provider could really help you see the variety of solutions that can be offered in your circumstances.
Should I wait for my credit score to improve before I buy a property?
Sometimes people think that once you have bad credit, it stays with you for life. But this is simply not true, over time you can actually improve it.
If you give yourself some time to work on building up a positive credit profile, you may be able to counteract some of the bad marks you have on your record before you apply. But is it worth doing this?
Some of the pros and cons of working on your credit score before applying include:
Pros
It can open up more choice – It's no secret that having bad credit can lower the number of options available to you. Improving your credit score before you apply could therefore open up more options and potentially help you to get a better deal.
Better chance of approval – Although there are options available to people with bad credit, there is always the possibility that your application may be rejected. Working on your credit score can therefore boost your chances of approval.
Cons
Longer process – You won't be able to improve your credit score overnight, so it will be a longer process to owning a home. If you've found your dream house, you may not have the time needed to work on your credit score.
Summary
To sum up, it is entirely possible to get a mortgage even if you have a bad credit history, but it can be more difficult to achieve. Some people may therefore want to work on building up their credit score before they apply to boost their chances.