Buying a commercial property is a big step for anyone to make, whether a new or existing business, or an individual.
So, we've summarised our 8 top tips for buying a commercial property, to help you through the purchasing process.
Decide on your budget
Before you start looking at commercial properties, it's really important that you set your budget. If you start looking without a budget, you may end up overcommitting yourself or getting your heart set on a property you're unable to afford.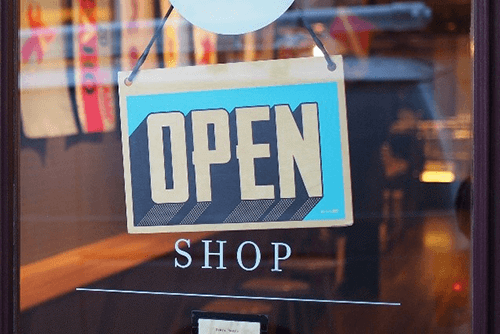 Do your research
Make sure you engage in research carefully. It's a big decision, so you want to make sure you make the right choice for you or your business. Researching properties, areas and the market carefully will provide you with the information you need to help you make more informed decisions.
Consider location carefully
Location can be a really crucial factor when it comes to the success of some businesses. Therefore, it's critical to consider this carefully. When determining this you need to consider the industry, level of competition and whether there are any upcoming changes in the area which might influence future trade.  
Conduct site visits
It can be difficult finding the time to visit a property, but this is a key step that you must prioritise in your search for a commercial premises. There could be major issues with the property you haven't been made aware of, which could cost you greatly. It's therefore always advisable to check out the property before making any commitments, to make sure everything is as described.
Think about the future
Whilst planning for the present tense is important, it's also useful to think about the future and whether you envision the business expanding. It's worth factoring this in to your decision making and considering whether the property has the space to let you expand and evolve.  If it doesn't you may need to consider alternative options.
Get help from an expert
If you're new to the commercial property market, you might want to consider getting some advice from other experienced investors or property experts. These experts may be able to give you a steer on things to watch out for, which could help you to minimise mistakes. 
Speak to a commercial broker
Speaking to a commercial broker, like us, can help you understand the borrowing options available to you and how much you would be able to comfortably afford. To add to this, they can help you find the best mortgage deals available.
Get organised
Our final tip is to make sure you get everything you need organised in advance, as the process will be much smoother if you're prepared. Therefore, if you need to provide documents or engage with certain professionals, make sure you get this sorted sooner rather than later.
Summary
Getting a commercial property can be an exciting move, but there are lots of different factors you need to consider before you take the leap. Our 8 top tips above have summarised some of the key factors to consider, in order to make the process as smooth as possible.