Remortgaging, further advance and secured loans: What is the difference?
There are a multitude of different borrowing options available to individuals who require funding for specific purposes.
These purposes may include debt consolidation, home improvement projects, covering university fees and other significant purchases or events.
Covering these costs may be achieved through remortgaging your property, obtaining a further advance or taking out a secured loan.
Understanding which type of funding option is suitable can be complex, as each type has different features and requirements.
Remortgaging
A remortgage refers to the act of applying for a new mortgage on your existing property.
Remortgaging can be achieved by switching to a different lender or using the same provider but a different product.
Individuals choose to remortgage their properties for a variety of reasons, including to obtain a better rate.
At the end of the initial mortgage period, many individuals find themselves transferred on to their lenders standard variable rate (SVR). The SVR is typically higher than lenders fixed or tracker rate products, meaning customers can often be paying higher monthly payments than is necessary.
Due to this, most individuals choose to remortgage on to a new product, in a bid to decrease their monthly repayments. 
By remortgaging onto a lower rate, individuals will have a larger amount of money spare that they can dedicate to other costs including home improvements, debts and other purchases.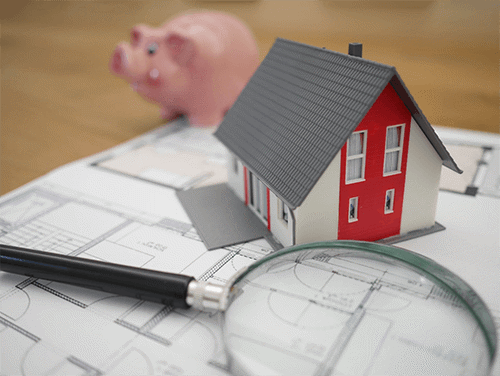 Another reason individuals may seek to remortgage is to release money from their property.
When an individual remortgages, the value of their home may have increased, or they may own a larger proportion of the property, in comparison to when they first took out their mortgage.
As a result of this, individuals will have increased the amount of equity they have in their property, which they can obtain by re-mortgaging.
Releasing this equity will give them money to use to fund other purposes.
Secured Loans
Secured loans are distinct loans. In other words, it is an individual taking out a fresh loan from a new provider. This means that they do not involve your current mortgage product or other existing loans.  
These loans are secured against a property, which means that lenders can repossess the asset if individuals fail to meet their monthly repayments.
Taking out a secured loan can therefore put your property at risk, so it is important for individuals to consider their plans prior to taking out this type of loan.
A secured loan is typically more flexible in comparison to other funding options, and so they can be helpful to individuals in circumstances where mainstream mortgage providers are unable to assist. 
This may however result in higher interest rates. But with more flexible criteria, individuals have an increased chance of securing the funds they need to complete their plans.
Therefore, secured loans may be a suitable option for individuals who need to borrow extra, but are having difficulty with mainstream mortgage providers.  
Further advance
A further advance is where an individual takes out additional borrowing from their existing mortgage provider. 
Further advances are similar to secured loans, as they both use an individual's property as security. However, with a further advance the lender remains the same.
Obtaining a further advance may therefore limit the options available to individuals, as they are unable to switch to different providers who may offer a wider range of rates and products.
With a further advance individuals alter their current mortgage terms. It is therefore particularly important for them to carefully consider this option, to ensure the new terms suit their needs and is affordable.
Key differences
Re-mortgaging a property, taking out a secured loan and getting a further advance have fundamental differences, which may make them suitable options for certain borrowing circumstances.
With a remortgage, individuals essentially switch mortgage products, either by moving to a different provider or using the same lender but a different product. This type of funding option is therefore similar to a further advance.
However, a further advance may be more restrictive, as individuals are required to stay with their current mortgage lender.
Whereas, with a secured loan individuals are taking out a fresh loan, which does not involve their existing mortgage. Therefore, they have the flexibility to use whichever lender they wish. However, rates may be higher than the other types of secured finance, but this is dependent on the individual's circumstances.
Summary
Re-mortgaging, secured loans and further advances are all effective borrowing options, which can help individuals get the funds they need to cover the costs associated with different purposes.
Each option does however carry risks, meaning it is important for individuals to carefully consider their plans or speak with a financial adviser prior to implementing any funding strategies.
Think carefully before securing other debts against your home. Your home may be repossessed if you do not keep up repayments on a mortgage or any other debt secured on it.