What is a secured loan?
Secured loans are a funding option, where you borrow a set amount of money and will pay it back over an agreed time frame. The loan is secured against your property.
Repayments are usually made on a monthly basis. Repayments typically contribute towards paying off the lump sum you have borrowed, plus the interest charged by the lender for lending you the money.  
These loans differentiate from other types, due to the fact that the amount borrowed is secured against a property, meaning that you must be a homeowner to qualify. Secured loans are also known as second charge mortgages as borrowers typically already have a (first charge) mortgage in place which was used to purchase the property.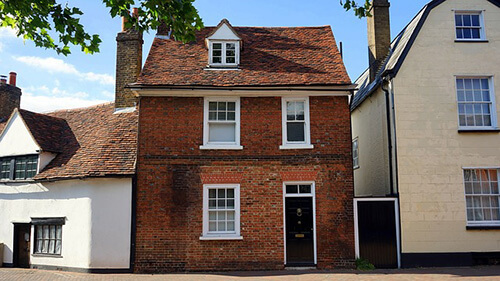 Using your property as security means that if you fail to meet monthly repayments and are unable to negotiate an alternative repayment solution with your lender, then your property may be repossessed.
With a secured loan, individuals are borrowing a second line of money, in addition to their current mortgage. Consequently, two loans will be secured against their property.
Due to this, it is important for individuals to keep up with their repayments, to ensure they do not default on either loan.
Some types of secured loans may use other assets as their security, however it is most common for properties to be used.
Qualifying criteria
To successfully get a secured loan, it is important for individuals to meet the following, minimum, qualifying criteria:
Must own a residential property
Require a minimum loan of £20,000
Must be a UK resident
Must be within the age range of 18-85 years
How might a secured loan be helpful to you?
Secured loans can be used for various different legal purposes, making them a helpful source of borrowing for many.
Loans such as this can be used to fund home improvement projects, which may increase the value of an individual's property and/or enhance the property for the owner.
Additionally, these loans can be taken out to help individuals consolidate multiple, expensive lines of debt they have accumulated, into one loan, with a lower interest rate or repayment.  
Finally, secured loans can be used to finance other major purchases that an individual does not have savings to cover, at the time.
What are the benefits of a secured loan?
Getting a secured loan has benefits that other borrowing options may not provide.
First and foremost, any loan gives a borrower immediate access to funds where, if they had to save up, it would take them longer to raise the money.
One advantage of a secured loan, is that lenders consider this type of borrowing to be a lower financial risk, due to the fact that they have an asset as security.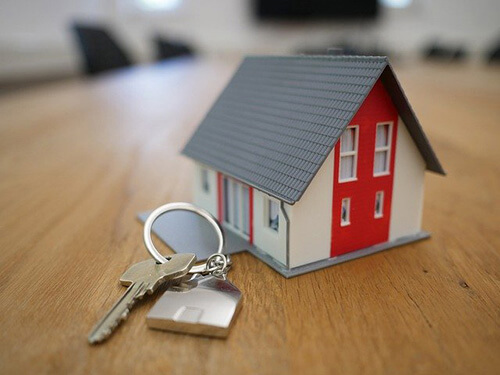 As a result of an asset being at stake, you may be able to obtain a larger loan, or lower interest rates, than some other types of borrowing. However, this depends on other factors related to your current circumstances.
Another benefit of secured loans is that you may be able to access longer repayment periods.
Where all other factors are equal, a loan able to be paid back over a longer period will decrease your monthly repayment amount.
However, having a longer repayment period means that you may end up paying back more overall, as you will be paying interest over a longer period too.
The criteria for secured loans can also be more flexible than other borrowing options, due to the fact that an asset has been used as security. However, again this is dependent on your personal circumstances.
What are the risks of a secured loan?
The primary risk of a secured loan is that your property could be repossessed by the lender, if you consistently default on your repayments. This means that secured loans carry risk.
This is why it is essential to assess the affordability of a loan, based on your individual circumstances. Neither you nor your lender want repayments to overstretch your finances.
Some secured loans incur early repayment charges. This means that if you were interested in repaying your loan back earlier than initially agreed, you may have to pay additional costs to do so.  However, there are products available which do not have these extra charges.
Would I still be accepted for a secured loan with bad credit?
Some lenders may be unable to assist individuals with certain credit profiles, due to any associated financial risk to the lender and their appetite to accommodate that risk.
Our specialist panel of lenders, however, have secured products which can help individuals from a variety of credit backgrounds.
The cases we can consider include individuals who:
Have missed payments on loans and credit cards;
Have county court judgements;
Have accumulated mortgage arrears,
Have accounts that are currently in default;
Are in debt management plans.
It must be highlighted that although products are available in these circumstances, they may have higher interest rates, due to the increased financial risk lenders are taking on by lending to these people.
What is the amount I could borrow with a secured loan?
Currently, the secured loans we can access range from £20,000 to £1,000,000, however the amount you are eligible for will be determined by the lender.
Lenders will assess what an individual can afford before agreeing on a borrowing amount, in order to ensure that the individual will be able to meet their monthly repayments.  
Determining how much an individual can afford and is therefore able to borrow is based on a variety of different factors. This includes:
Personal income
Credit profile
Property value
Available equity in your property
How do I apply for a secured loan?
Applying for a secured loan is an easy process, which can be started online, or by calling one of our advisors.
To gain an initial understanding of what rates and borrowing amount you could be eligible for, you can use our online quick quote tool, which will not affect your credit score.
The difference between the online application process and a call to our advisors is that, on a call, an advisor can give you advice specific to you. Our online application process will give indicative rates only.
Think carefully before securing other debts against your home. Your home may be repossessed if you do not keep up repayments on a mortgage or any other debt secured on it.