Things you need to consider before buying properties at auction
Buying properties at auction can be exciting, but it is a big investment decision for anyone to make.
So, we've summarized some key things you need to know and consider before you take the plunge…
Research, research, research
Make sure you research locations, properties and auction events carefully, to find the best deals. Although it can be hard work, it can really pay off in the end so it's important that you don't skip this stage.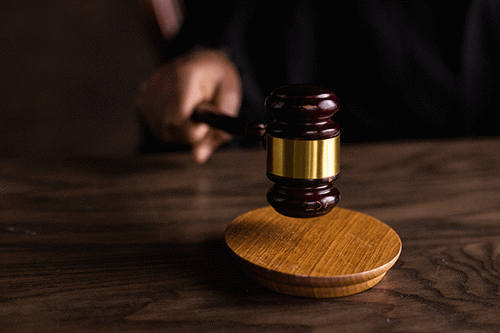 Work out your budget
One factor to consider is your budget, as this will really influence your bidding strategy at the auction house. To work out your budget, you will need to determine what is the most you can afford to pay for a property.
It's important to be aware that many properties sold through auctions aren't in a habitable condition, so they often require renovations. Due to this, when setting your budget it's crucial that you factor in these renovation costs as well, otherwise you may encounter some problems if you've not got much spare money when the purchase completes.
View properties
When you've found properties that you're interested in, reach out to the auctioneers and organise some viewings. It's crucial to view a property before you buy it, to make sure that everything matches the images and description you've received.
Additionally, it is advisable to check out the surrounding area and assess whether it's in the right location.
Make sure you've got all the legal documents in hand
Request all the legal documents and get these checked over by a solicitor, to ensure you have a thorough understanding of the property. The legal documents you receive may not be the same for each property, so it's always important to look over these properly to see if there's any extra costs or agreements you're signing up for.
Act quickly
Auctions can move very fast, so it's vital that you are quick to respond if you're interested in a property. Therefore, it's always advisable to get viewings and the legal stuff organised in advance to avoid disappointment.
Always read the fine print
Don't get caught out by the fine print! Always make sure you read all of the agreements and terms of the event before submitting your bids. It's important for you to understand the terms of the purchase and when you will be expected to pay, so check these out in advance.
Get your finance sorted
Another key factor to consider is where you will get the funding needed to complete the purchase. If you've already got the money, then you may not need to give this much thought. However, if you need to borrow money you will have to find a lender who can help you access funds fast. This is where auction finance could be useful, as it is specifically designed to assist in situations where people need to get funds quickly.
When looking into finance options, you need to make sure you research all the solutions carefully, so that you get the most suitable deal. It's important to be aware that most auctions require a 10% deposit on the day of the event. The remainder, including fees, are usually due in one month. Therefore, it is crucial to have finance organised in order to meet these requirements.
Be prepared to be outbid
One of the most frustrating parts of the auction process is being outbid by someone else. There is always the possibility that this could happen, but you shouldn't let it deter you. Auction houses are occurring all of the time, so even if one property doesn't work out as you'd planned there are plenty of other opportunities available.
Summary
Property auctions are exciting events to get involved in, but it's not always an easy process. There are lots of different factors you need to consider before you attend an auction house and buy a property, as is highlighted above. Make sure you approach the situation carefully and think everything through properly before you make any final decisions.